Private Forest Restaurant
Kontioluola
In the forest restaurant Kontioluola we offer not only tasty food but also wide range of entertainment especially for your evening parties. Weddings, family celebrations or company events, they can be arranged without problems in Kontioluola. Groups from 50 to 150 people can stay here with ease. 
Dinner can be served as a buffe or to the table, according to your wishes.
There is ebnough space for a band while you still can dance on the dance floor. Sound system and a bar at your disposal. Minimum group size for Kontioluola is 20 people, for smaller groups we recommend Iisakin Talo.
An eternal atmosphere, a large fire, hundreds of candles and quietly playing relaxing music all create an unforgettable setting for meetings whether big or small.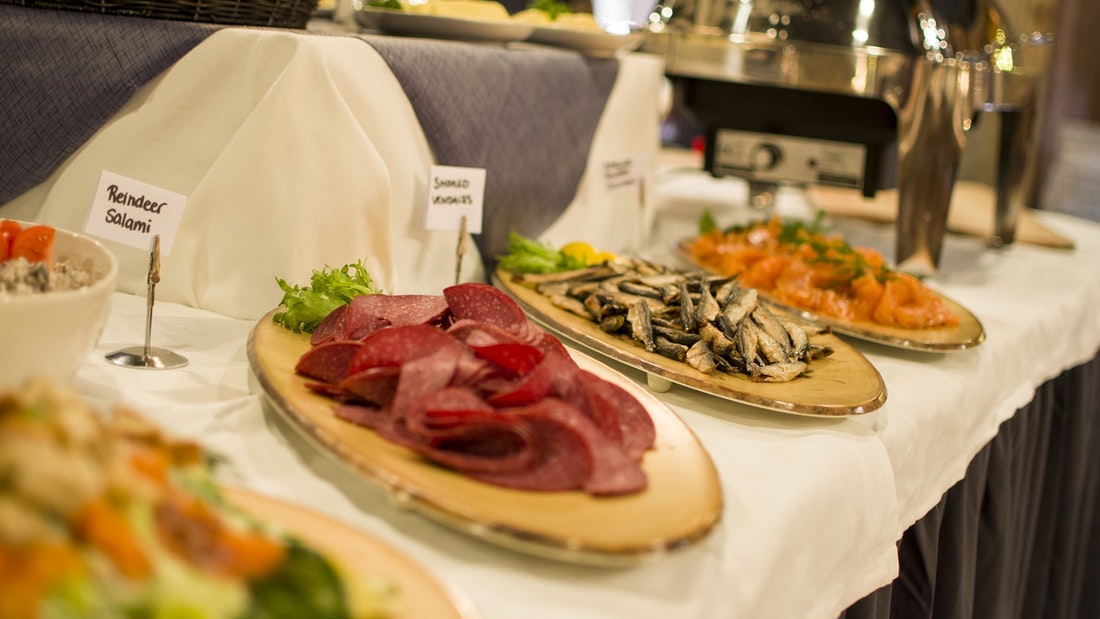 Lappi-illallinen
kontioluola-ulkoa-rakovalkea

kontioluola

ravintola-kontioluola-lappish-dinner

kontioluola-family-dinner